Finally, a mobile app that works
hard for your insurance agency.
Connect with your clients BEFORE, DURING and AFTER events happen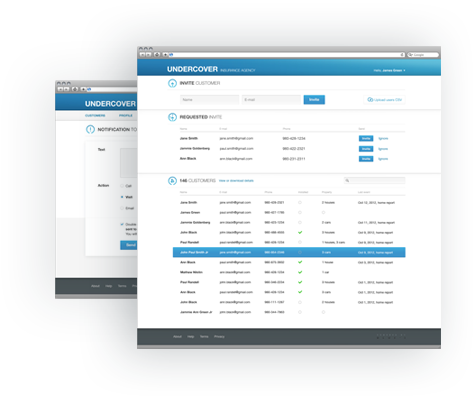 Your app, your customers,
managed in one place
Agency Dashboard: crucial data & contact management. Reports and tools that identify and drive referral, retention
and rounding opportunities.
Built to increase customer engagement, generate revenue and simplify digital marketing for your insurance agency.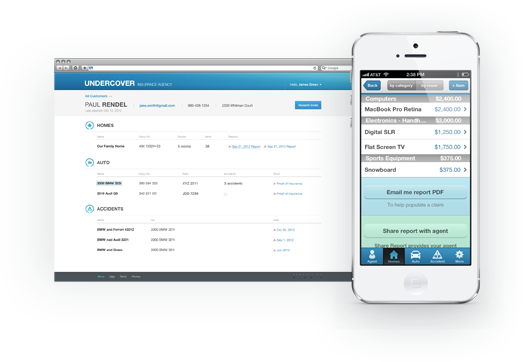 Build deeper relationships
with your customers
The Insurance Agent smartphone app helps customers stay
in touch, manage policies, accident reports, create a home inventory and ask better coverage questions. Personalized with every use. Stronger connections with every touch point.
The elegant interface and robust functionality provide easy access to new mobile services available only through your app.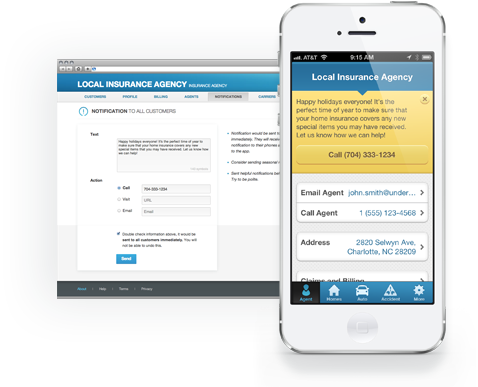 Notifications - send your
clients instant messages with a "call-to-action"
Notifications are a high-value touch point delivering important messages and alerts. They are created and sent from your agency dashboard, and are received instantly on client smartphones.
Notifications are a highly effective feature that drive mobile engagement with your agency, and the tools inside your app.
Smart features for home, auto, claims and bill pay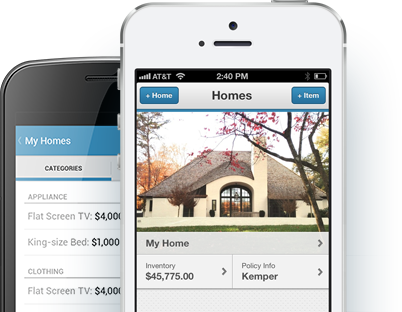 Your insurance agency
in your clients' pocket
Help from your insurance agency is always just a click away. Insurance Agent - the easiest way for clients to contact your agency - manage policies, auto accident reports and home inventories.
The service your clients expect at their fingertips.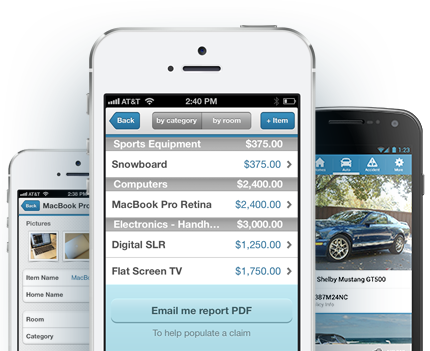 Home Inventory Made Simple
Easy, Quick & Secure - Clients can create & update home inventories in minutes..... Click and capture the contents
and the value of their personal property on their smartphones.
Clients can then tap and share reports to ensure proper insurance coverage, file a claim, or update estate & tax info.
Agents receive an email notification when reports have been shared.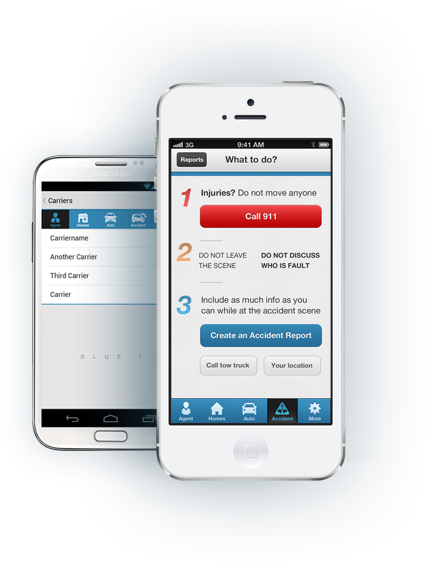 Auto and accident help on the spot
Accidents happen. Insurance Agent allows clients to store multiple vehicles and their insurance ID cards, and also has
a mobile claims kit with one-click help, tow truck and geo-locator.
The simple accident report generator allows users to "say"
or type what happened, take multiple pictures of the accident scene, take images of other drivers' insurance ID card(s), license plate(s) etc.
Reports can be shared with an agent, and/or insurance company with the touch of a button.
Getting started with Insurance Agent is easy!